Podcast: Play in new window | Download (Duration: 3:08:28 — 172.6MB)
S'abonner: Apple Podcasts | Android | Email | Google Podcasts | TuneIn | RSS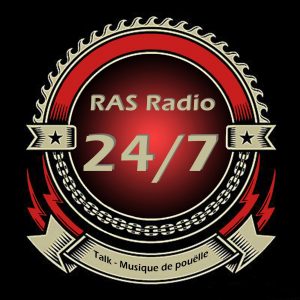 Show fumant ce mercredi à La Coche en ce jour où Justin Trudeau ramène son parti à ce qu'il était à l'époque en transférant le contrôle du cannabis du crime organisé vers le crime gouvernementalisé.
Alors oui, je parle cannabis en ce jour de la banalisation oups, de la légalisation du la mari mais pas en une chronique en particulier mais en une puff de temps en temps, ici et là pendant l'émission.
Aussi:
Le quota déguisé dans le système de santé québécois
Legault ne s'attaque pas au Deep State du Modèle québécois corrompu.
Léger qui spine pour ne pas avouer son incompétence lors des sondages pré-élections
Un meurtre commandité et comment nuire à un futur procès
Preuves matérielles vs preuves circonstancielles
Suggestions d'un vieux buck de la web radio pour Qub après 2 jours d'écoute comme auditeur
Les opinions tranchées: à quelle épaisseur
Et bien d'autres sujets, bref, c'est du gros gros gros n'importe quoi.
Enjoy!
La Coche, c'est malaaaaaade!
FBI de la Maison Feu Bum Intello.
Président-Directeur-général et Membre Honoraire à vie du CRBO,
Directeur des programmes de RAS Radio 24/7
Éditeur-en-chef de Reseauantispin.com,
CEO de la Bum Coalition,
The Spin Slayer,
The Plant Burier,
Monsieur Concept,
La Voix des Anonymes/The Voice of the Voiceless,
The Broka of chains,
Mister One Take,
The Blind Healer
The Rebel WITH a Cause
The SOB – Son of a Beauceronne
The Creator of the Sound of Madness
The Rule Breaker, Risk Taker,
The Game Changer, Can-Am Warrior
The Quiet Revolutionner
And your Natural Spin Killaaaaaaaaa.
Abonnez-vous au Feed RSS des Podcasts du Réseau Anti Spin HD:
Suivez-nous partout sur notre Réseau:
Twitter: @ReseauAntiSpin
Facebook: https://www.facebook.com/ReseauAntiSpin/
Internet: http://reseauantispin.com/
RAS Info: http://paper.li/ReseauAntiSpin#/
RAS Radio 24/7: https://tunein.com/radio/Reseau-Anti-Spin-HD-p1088102/