Podcast: Play in new window | Download (Duration: 3:01:14 — 165.9MB)
S'abonner: Apple Podcasts | Android | Email | Google Podcasts | TuneIn | RSS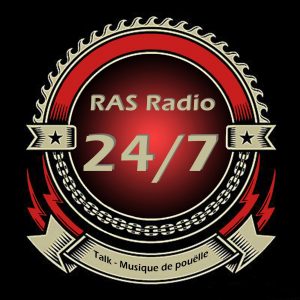 Cette semaine à La Coche, on débute un marathon de 7 shows live en 7 jours pour se rendre à la date anniversaire de la 12e année du Réseau Anti Spin.
Entre autres sujets:
Les RAS News
les midterms et la défaite de Trump
les 40 800 milliards que le GIEC veut que les pays injectent dans la lutte aux changements climatiques
Le mensonge avoué par Al Gore, de ,
le mot Université banni par le Canada
Bill Cunningham, the Great American et les fraudes électorales
Et bien d'autres sujets bref c'est du gros gros gros n'importe quoi.
Enjoy!
La Coche, c'est malaaaaaade!
FBI de la Maison Feu Bum Intello.
Président-Directeur-général et Membre Honoraire à vie du CRBO,
Directeur des programmes de RAS Radio 24/7
Éditeur-en-chef de Reseauantispin.com,
CEO de la Bum Coalition,
The Spin Slayer,
The Plant Burier,
Monsieur Concept,
La Voix des Anonymes/The Voice of the Voiceless,
The Broka of chains,
Mister One Take,
The Blind Healer
The Rebel WITH a Cause
The SOB – Son of a Beauceronne
The Creator of the Sound of Madness
The Rule Breaker, Risk Taker,
The Game Changer, Can-Am Warrior
The Quiet Revolutionner
And your Natural Spin Killaaaaaaaaa.
Abonnez-vous au Feed RSS des Podcasts du Réseau Anti Spin HD:
Suivez-nous partout sur notre Réseau:
Twitter: @ReseauAntiSpin
Facebook: https://www.facebook.com/ReseauAntiSpin/
Internet: http://reseauantispin.com/
RAS Info: http://paper.li/ReseauAntiSpin#/
RAS Radio 24/7: https://tunein.com/radio/Reseau-Anti-Spin-HD-p1088102/