Podcast: Play in new window | Download (Duration: 2:55:10 — 160.4MB)
S'abonner: Apple Podcasts | Android | Email | Google Podcasts | TuneIn | RSS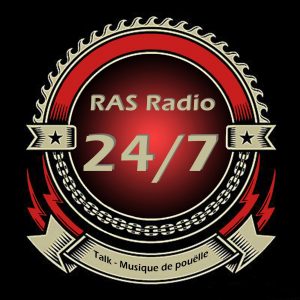 L'érosion du journalisme, l'érosion du Roché Percé, plein d'affaires cette semaine à La Coche, ma thérapie hebdomadaire dont vous êtes les témoins.
Au menu:
RAS News parce que plus les nouvelles sont fraîches, plus on en mange.
Le monsieur de l'OBNL+ qui a peur des régions récidive
Le podcast No Agenda détruit la Gauche folle médiatique américaine
L'érosion qui a créé le Roché Percé est en train de la détruire
Le défi de la cohérence des médias concernant les colis envoyés aux Démocrates
Guilbeault décide de « casher in » la peurologie qu'il a propagée ces dernières années
La Mafia Verte de Trudeau
Mes prédictions sur comment se terminera la caravane des Honduriens et pleins d'autres sujets bref, c'est du gros gros gros n'importe quoi.
Enjoy!
La Coche, c'est malaaaaaade!
FBI de la Maison Feu Bum Intello.
Président-Directeur-général et Membre Honoraire à vie du CRBO,
Directeur des programmes de RAS Radio 24/7
Éditeur-en-chef de Reseauantispin.com,
CEO de la Bum Coalition,
The Spin Slayer,
The Plant Burier,
Monsieur Concept,
La Voix des Anonymes/The Voice of the Voiceless,
The Broka of chains,
Mister One Take,
The Blind Healer
The Rebel WITH a Cause
The SOB – Son of a Beauceronne
The Creator of the Sound of Madness
The Rule Breaker, Risk Taker,
The Game Changer, Can-Am Warrior
The Quiet Revolutionner
And your Natural Spin Killaaaaaaaaa.
Abonnez-vous au Feed RSS des Podcasts du Réseau Anti Spin HD:
Suivez-nous partout sur notre Réseau:
Twitter: @ReseauAntiSpin
Facebook: https://www.facebook.com/ReseauAntiSpin/
Internet: http://reseauantispin.com/
RAS Info: http://paper.li/ReseauAntiSpin#/
RAS Radio 24/7: https://tunein.com/radio/Reseau-Anti-Spin-HD-p1088102/