Podcast: Play in new window | Download (Duration: 1:53:36 — 104.0MB)
S'abonner: Apple Podcasts | Android | Email | Google Podcasts | TuneIn | RSS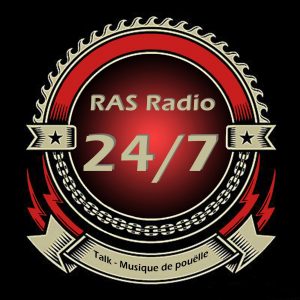 Cette semaine à La Coche, ma thérapie dont vous êtes les témoins, je m'interroge sur l'avenir de RAS HD, je joue des extraits des nouveautés du Top 40 Active Rock en rotation dès maintenant sur RAS Radio 24/7 et finalement, je discute de la diffusion ou non des images reliées aux événements à la mosquée de Québec.
Enjoy!
La Coche, c'est malaaaaaade!
FBI de la Maison Feu Bum Intello.
Président-Directeur-général et Membre Honoraire à vie du CRBO,
Éditeur-en-chef de Reseauantispin.com,
CEO de la Bum Coalition,
The Spin Slayer,
Monsieur Concept,
La Voix des Anonymes/The Voice of the Voiceless,
The Broka of chains,
Mister One Take,
The Blind Healer
The SOB – Son of a Beauceronne
The Creator of the Sound of Madness
The Rule Breaker, Risk Taker,
The Game Changer, Can-Am Warrior
The Quiet Revolutionner
And your Natural Spin Killaaaaaaaaa.
Abonnez-vous au Feed RSS exclusif des Podcasts du Réseau Anti Spin HD:
Suivez-nous partout sur notre Réseau:
Twitter: @ReseauAntiSpin
Facebook: https://www.facebook.com/ReseauAntiSpin/
Internet: http://reseauantispin.com/
RAS Info: http://paper.li/ReseauAntiSpin#/
RAS Radio 24/7: https://tunein.com/radio/Reseau-Anti-Spin-HD-p1088102/