Podcast: Play in new window | Download (Duration: 2:30:58 — 138.2MB)
S'abonner: Apple Podcasts | Android | Email | Google Podcasts | TuneIn | RSS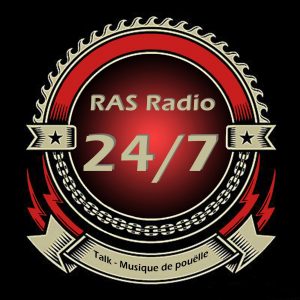 Cette semaine à La Coche, ma thérapie  hebdomadaire dont vous êtes les témoins pré-enregistré en mode Highway Star::
1- Je vous parle de ma semaine… un peu trop longtemps. mettons
2- Je vous fais une Tweet Chronique avec entre autres sujets les Fuck Toutes au G7, de la victoire des Caps et des équipes Cendrillon, des moutons qui se couchent devant PKP à la radio de Québec, du mouvement #metoo qui sera pris avec le Grab her version Justin Trudeau et du départ épique de Martine « Zéro comme dans » Ouellet.
3. Je tombe en mode « Take Out – La Revue de presse pour apporter » en fin de show en regardant les unes des journaux en ce samedi matin comme à la belle époque.
3- Je vous joue trois nouveautés du Top 40 Active Rock en rotation dès maintenant sur RAS Radio 24/7 soit:
a. 10 Years – Burn Out
b. Ledger – Not Dead Yet
c. Letters From The Fire – Comfort You
Enjoy!
La Coche, c'est malaaaaaade!
FBI de la Maison Feu Bum Intello.
Président-Directeur-général et Membre Honoraire à vie du CRBO,
Éditeur-en-chef de Reseauantispin.com,
CEO de la Bum Coalition,
The Spin Slayer,
Monsieur Concept,
La Voix des Anonymes/The Voice of the Voiceless,
The Broka of chains,
Mister One Take,
The Blind Healer
The Highway Star
The Rebel WITH a Cause
The SOB – Son of a Beauceronne
The Creator of the Sound of Madness
The Rule Breaker, Risk Taker,
The Game Changer, Can-Am Warrior
The Quiet Revolutionner
And your Natural Spin Killaaaaaaaaa.
Abonnez-vous au Feed RSS exclusif des Podcasts du Réseau Anti Spin HD:
Suivez-nous partout sur notre Réseau:
Twitter: @ReseauAntiSpin
Facebook: https://www.facebook.com/ReseauAntiSpin/
Internet: http://reseauantispin.com/
RAS Info: http://paper.li/ReseauAntiSpin#/
RAS Radio 24/7: https://tunein.com/radio/Reseau-Anti-Spin-HD-p1088102/