Podcast: Play in new window | Download (Duration: 2:48:46 — 154.5MB)
S'abonner: Apple Podcasts | Android | Email | Google Podcasts | TuneIn | RSS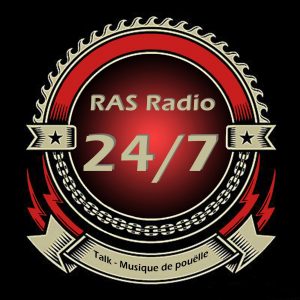 De retour dans the Original Studios de RAS HD au Québec, je reçois Mister Franky Show à l'émission cette semaine.
En plus de pleins de sujets qui traînaient sur ma liste depuis des semaines donc le fameux débat sur les pailles, j'ajoute un extrait non-diffusé pendant le live enregistré en mode Highway Star le 3 août dernier où je vous parle de mon budget du mois de juillet avec MES vraies chiffres pour vous prouver que ce n'est pas toujours de la faute des autres si on est cassé.
Enjoy!
La Coche, c'est malaaaaaade!
FBI de la Maison Feu Bum Intello.
Président-Directeur-général et Membre Honoraire à vie du CRBO,
Directeur des programmes de RAS Radio 24/7
Éditeur-en-chef de Reseauantispin.com,
CEO de la Bum Coalition,
The Spin Slayer,
The Plant Burier,
Monsieur Concept,
La Voix des Anonymes/The Voice of the Voiceless,
The Broka of chains,
Mister One Take,
The Blind Healer
The Rebel WITH a Cause
The SOB – Son of a Beauceronne
The Creator of the Sound of Madness
The Rule Breaker, Risk Taker,
The Game Changer, Can-Am Warrior
The Quiet Revolutionner
And your Natural Spin Killaaaaaaaaa.
Abonnez-vous au Feed RSS exclusif des Podcasts du Réseau Anti Spin HD:
Suivez-nous partout sur notre Réseau:
Twitter: @ReseauAntiSpin
Facebook: https://www.facebook.com/ReseauAntiSpin/
Internet: http://reseauantispin.com/
RAS Info: http://paper.li/ReseauAntiSpin#/
RAS Radio 24/7: https://tunein.com/radio/Reseau-Anti-Spin-HD-p1088102/
La Coche Live now:
Sur le lecteur audio de notre site web: www.ReseauAntiSpin.com
Sur le TuneIn de RAS Radio 24/7 : https://tunein.com/radio/RAS-Radio-247-s306051/